News
AJ Adhesives, Inc. is a leading vendor of industrial adhesives
2022 Fiber Drum Update from AJ Adhesives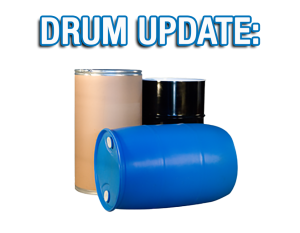 INDUSTRY NEWS UPDATE for all of our adhesives customers who purchase your liquid adhesives in drums. Fiber drums are becoming more difficult to source in some areas. Being a national distributor, we wanted to let all of our customers know your liquid adhesive drums may look different in the future and be in plastic drums instead of fiber drums. Please rest assured the adhesive is still the same order but in a different drum container.
Please feel free to reach out to your sales rep if you have any questions.
For more industry news, be sure to follow us on Facebook & LinkedIn!