News
AJ Adhesives, Inc. is a leading vendor of industrial adhesives
Broussard Logistics & AJ Adhesives Long History Together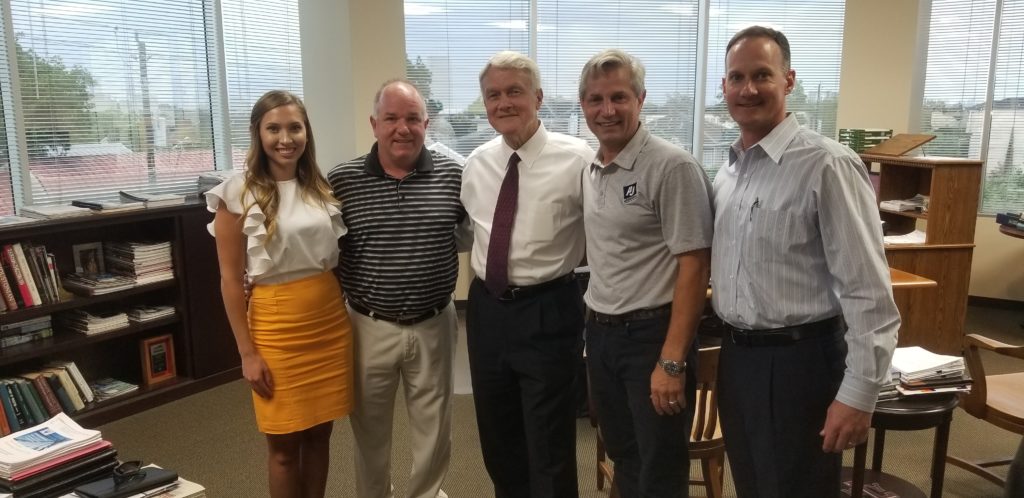 Last week we visited some old friends in Houston, TX when our President and team went to visit our pals and transportation team, Broussard Logistics in Houston, TX!  AJ Adhesives & Mid-America Packaging have been working with Broussard Logistics for 15 years.  They have been a great partner and the implementation of their proprietary software has been outstanding for our customers.
Nearly 40 years ago Paul and Steve Broussard decided to leverage their transportation knowledge to help companies move equipment and products and better manage their freight. Those were the days of a full-throttle oil boom in Houston, and there was plenty to be moved. Houston was in fast growth mode. AJ Adhesives & Mid-America Packaging had a warehouse in the area and found the Broussard team to be knowledgeable and reliable for their fast expanding business. The rest, they say, is history. 15 Years have passed and the companies are both growing and stronger than ever!
Another bond is AJ &  MAP sales rep, Dan O'Toole, and Mike Broussard are both A&M alums. Paul Broussard even has a full collection of Texas A&M yearbooks, dating to 1892!  He has the only known full collection to date; it's very unique and it has been a true passion of his.  We're grateful for their friendship and their business savvy to help our business thrive!