News
AJ Adhesives, Inc. is a leading vendor of industrial adhesives
AJ Adhesives, Inc. & Mid-America Packaging Attend Print 18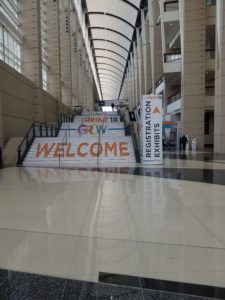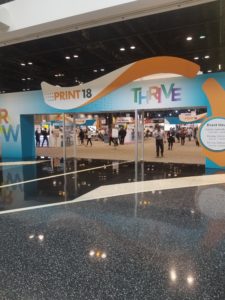 Print 18 was held at McCormick Place in Chicago Sept 30-Oct 2.  Andy Schwartz of AJ Adhesives, Inc and Mid-America Packaging (MAP) attended the show which was kicked off Sunday by author Seth Godin (Purple Cow) keynote that encouraged print service providers to focus on selling products that are "remarkable".
" I've heard Seth speak at Verne Harnish's 'Growth Summit', and believe that people buy stories and experiences not commodities," said Andy Schwartz. Verne Harnish inspired AJ and MAP to trademark and develop Insanely Happy Customers™ as a culture.
Exhibiting at the show were 2 of MAP's suppliers, Valco Melton and ITW Dynatec, whose hot melt application equipment was on the digi-mollPAK machines.  The Print Show's format was to inspire attendees to GROW their businesses with education and connections within the PRINT community.