News
AJ Adhesives, Inc. is a leading vendor of industrial adhesives
COVID-19: AJ Adhesives Supports Those On The Front Lines
To support our customers and industry help get through this difficult time we're working hard to support in new and helpful ways. Essential people on the front lines need to know their supplies are disinfected and safe.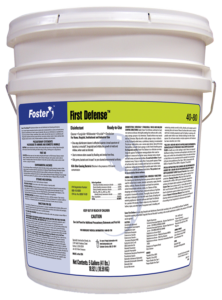 AJ Adhesives is now offering a bulk one step disinfectant cleaner. First Defense® 40-8O™ by HB Fuller is a Disinfectant Ready-To-Use Cleaner, Fungicide, Mildewstat, Virucide,  Deodorizer.
FOR USE IN: • HOME • HOSPITAL • INSTITUTIONAL • INDUSTRIAL
Foster 40-80 has been approved as a disinfectant against COVID-19 and is registered with the EPA.
Read Here To Learn More: Foster First Defense 40-80 now carried by AJ Adhesives
AJ Adhesives is also happy to share we now sell HL2203X by HB Fuller; a hot melt adhesive that provides ideal performance for bonding the various plastics and foams used in face shield assembly. As the demand for medical supplies increases across the world, manufacturing facilities are doing everything they can to help. Facilities are aiming to adapt their existing operations to manufacture medical supplies.
HL2203X is supplied in pillow form and sold in boxes that are approximately 33 lbs.

Read Here To Learn More: HL2203X Face Shield Assembly Covid-19
If you're ready to learn more about any of these contact us here: CONTACT A SALES REP IN YOUR AREA
You can also call our St. Louis Headquarters at: 314.652.4583