News
AJ Adhesives, Inc. is a leading vendor of industrial adhesives
Helping St. Arnold Brewing To Expand!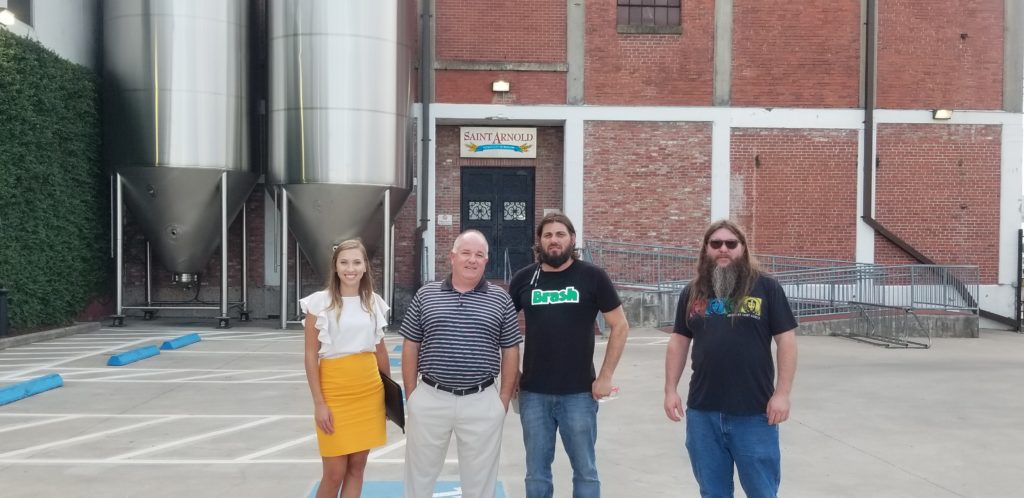 On Wednesday, August the 29th, our team celebrated the expansion and recent opening of a new Beirgarten for one of our amazing customers, St. Arnold Brewing. Dan O'Toole, Houston Sales Rep and long-time friend of the St. Arnold brew crew, and Emily Lanser, Customer Service, toured the brewery and enjoyed the new Beirgarten that had recently opened earlier this summer with the St. Arnold Brewing Team.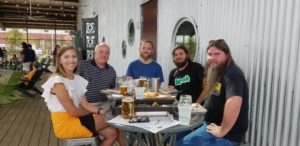 Emily was excited for the opportunity to expand her craft beer palate with the St. Arnold craft beer selection and had a great time. Dan, long-time friend to the St. Arnold's Brewery, always loves the opportunity share their libations and the fun atmosphere the brewery offers. St. Arnold Brewing is a fantastic customer for both sister companies, AJ Adhesives & Mid-America Packaging. They purchase the AJ Bru-Glu-Tu for their expansive brew line along with other in-demand adhesives for the craft beer industry. The brewing team also uses a Hitachi printer for printing on the bottles and cans they distribute along with hot melt units for case erecting and sealing.
When asked about St. Arnold Brewing Dan O'Toole couldn't say enough about them. "Their passion for the brewery, and the industry in general, goes far beyond just the work that they do there.  They know many people in the industry and are always willing to share product knowledge,  packaging ideas, etc… They really are great guys and the beer…IT'S AMAZING!!"