News
AJ Adhesives, Inc. is a leading vendor of industrial adhesives
Our Service Reviews are Important to Us! See the Latest Here!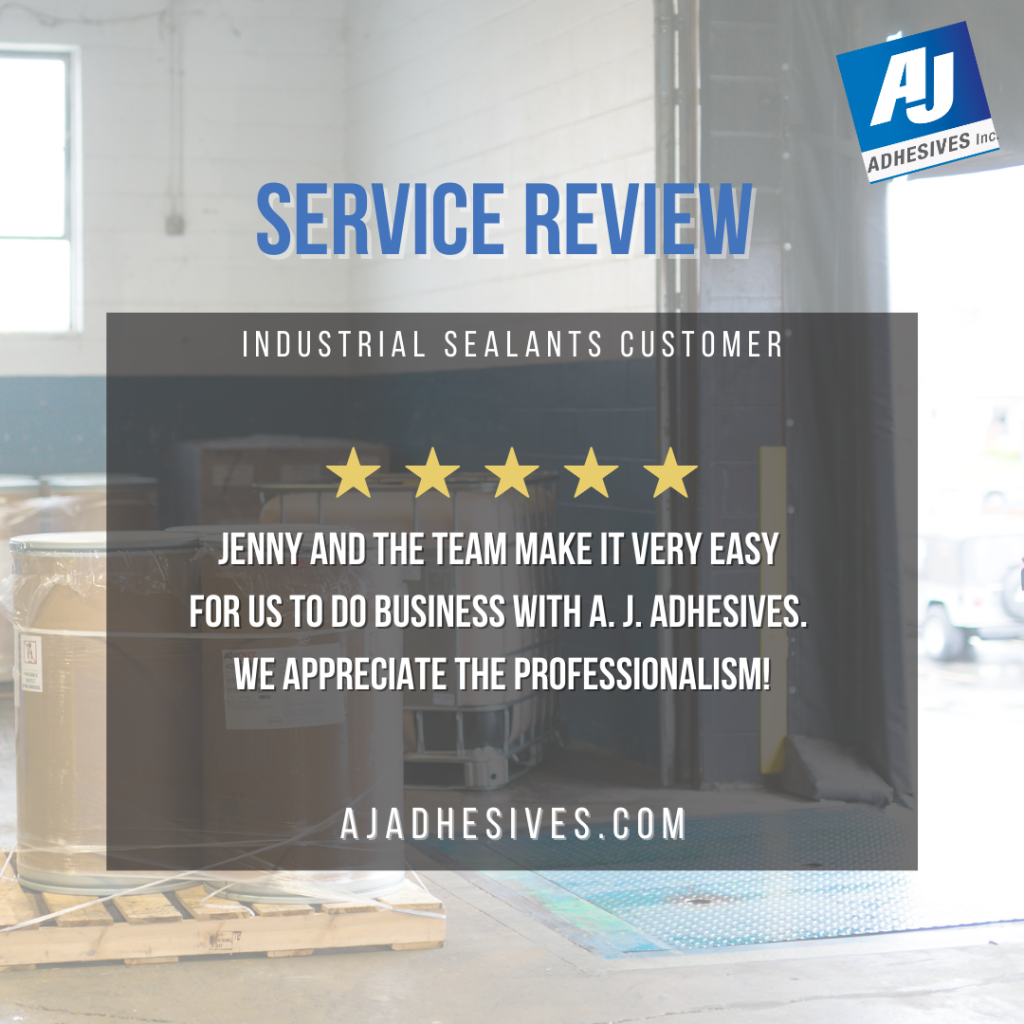 At AJ Adhesives we always strive for Insanely Happy Customers®. And, yes you see that right. We believe in our culture so much that we registered the name!
Our specialty at AJ is getting you what you want, FASTER than anyone else can! We also LOVE hearing from you! We want to know how we're doing. So… TELL US!
We love hearing from our amazing customers!