Products
AJ Adhesives, Inc. is a leading vendor of industrial adhesives
Tensor
Tensor is a progressive international range of adhesive brands developed by Quin Global. With the TensorGrip pressurized spray adhesive system in the lead, Tensor is continually innovating and responding to the needs and desires of adhesive users worldwide.
Supported Products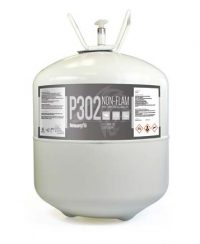 P302
TensorGrip P302 is designed to be a versatile, safe and reliable adhesive. With superior strength, yet an eversoft bondline, it's the perfect match for foam, insulation, laminate and more.
Advantages:
Non-flammable
VOC free
Excellent high coverage
80% of final strength immediately
Full strength in 24 hours
Fast. High Tack.
Fast drying with long open time
Good heat resistance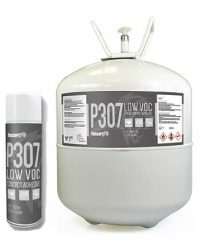 P307
P307 – is a multi-purpose contact adhesive that effectively bonds a vast range of substrates while maintaining compliance with stringent California VOC requirements (SCAQMD Rule 1168). TensorGrip P307 is aggressive and versatile, lending itself to bonding flexible and porous materials with ease.
Advantages:
Excellent bonding to porous substrates
Aggressive – adheres to nearly any surface
Good heat resistance (up to 200°F/93°C)
High-strength, long-term bond
Strong initial bond
Low VOC California Compliant (SCAQMD Rule 1168)